TSM Aston Clinton – Grading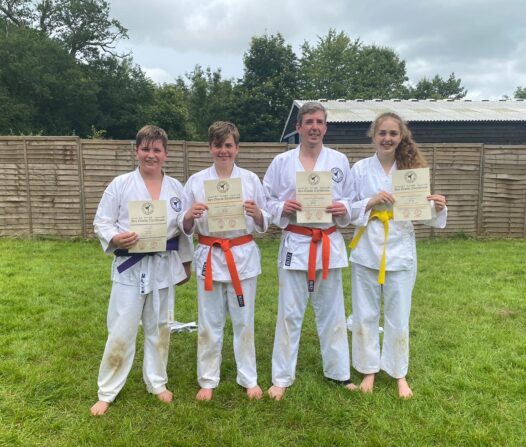 Congratulations to those who graded last weekend at the TSM Aston Clinton club run by Sensei Dave. (From left to right) Will Orriss (4th Kyu), Dom Mountford-Hardman (7th Kyu), Nic Mountford-Hardman (7th Kyu) & Hannah Mountford-Hardman (8th Kyu)
10.07.2021
TSM Winter Course 2019 – Stewart Creek 1st Dan Grading
Stewart in action for his 1st Dan Grading. This is the sparring section of the grading. Ten 3 minute spars back to back.
20.01.2019
TSM Winter Course 2019 – Self-Defence
20.01.2019
TSM Instructor trains alone
Half term and nobody shows to the session. What you going to do? Suck it up and train regardless.
24.10.2018
TSM Training.
TSM Kicking Techniques
30.05.2018
TSM Training at Ardales Lakes
Back at the lakes in Spain. Beautiful place to train.
29.10.2017
TSM training at Mikes Gym in Spain 2017
Excellent training facility at Mikes Gym. Great Assault Course. Really good training for Strength and Stamina. We'll be back.
28.10.2017
TSM Family Session – High Hurstwood 6pm til 8pm
In this session both adults and juniors train along side each other. Perfect for families wanting to train together.
13.09.2017
TSM Gear
Order your TSM Gear now.
10.05.2017
TSM Winter Course Grading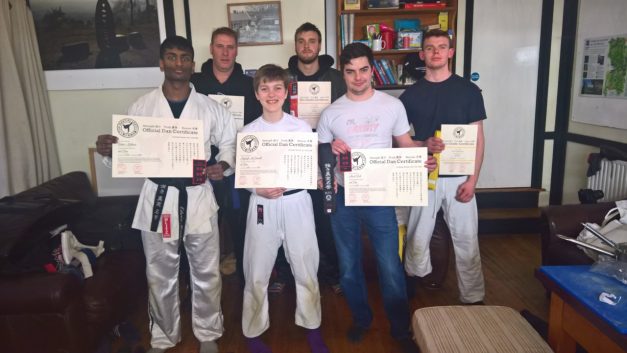 Congratulations to the following students who graded on this year's Winter Outdoor Course.
Front Row: Edwin Mathews (2nd Dan), Kayleigh McDonnell (1st Dan) and Stuart Peal (2nd Dan)
Back Row: Keith Bax (5th Kyu), Cameron Bax (7th Kyu) and Max Richardson (8th Kyu)
22.01.2017